Amy Caldwell
Director, BE WELL MASSAGE & Studio
Amy began her massage therapy education at The Lourdes Institute of Wholistic Studies in Collingswood NJ and received her diploma in Therapeutic Massage from Massage Arts and Sciences of Philadelphia PA in 2001. Be Well Massage was established in May 2002 and settled into Haddonfield NJ in May 2004.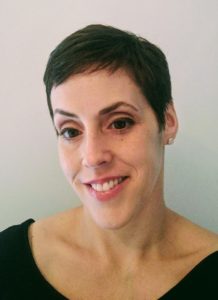 Before becoming a massage therapist in 2001, Amy worked as as a staffing coordinator for ACCU Staffing Services in Cherry Hill, as a clinical case manager for Bancroft NeuroHealth in Haddonfield, and served with Americorps in Santa Cruz CA. After serving the community as a massage therapist for over 15 years, Amy retired in April 2017 and has returned to her work at ACCU Staffing Services.
The Be Well Studio opened in May 2016, creating a space for the community to come together in a holistic environment and learn more ways to reduce stress and embrace wellness. As the Director of Be Well, Amy is focusing her energy on building the community space and assisting other practitioners with their professional growth. She is truly grateful and feels it is an honor and a privilege to continue providing services that guide others on their path to Being Well.
Contact Amy directly via email at: bewellmassage@gmail.com
---
Lori Toll
LEAD Massage Therapist
Lori began practicing Massage Therapy in 2003, and joined Be Well in the fall of 2005. As a retired U.S. Navy Hospital Corpsman, she has an extensive background in emergency medicine and patient care. Lori considers it a great honor to have served her county.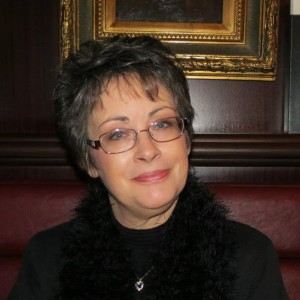 Upon retiring from the Navy, Lori worked in the corporate world for several years until she realized that she missed working with patients. After a great deal of research and soul searching, Lori began training at the Massage Institute of Memphis in Tennessee. Lori incorporates a variety of techniques in her practice: Swedish Massage; Active, Passive and Isolated Stretching; Hot Stone Massage; Aromatherapy Massage; Sports Massage; Pregnancy Massage; and Trigger Point Therapy.
Lori is available by appointment weekday evenings and Saturdays. Please visit our online SCHEDULE PAGE to make your appointment with Lori.
---
Julia Gandy
Wellness Coach & Massage Therapist
Wellness happens on many levels; physical, mental, emotional, spiritual. If a person is not well on any of these levels, stress or disease can occur. Julia's training has enabled her to assist her clients on each one of these levels.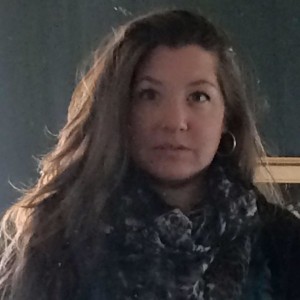 By blending over 15 years of wellness practices, Julia provides clients with unique tools and techniques that are helpful and relevant to what level of wellness needs to be addressed. As a Board-Certified Massage Therapist, Reiki Master, and Wellness Educator, she can assess where her client is, what is lacking, and give tools to enhance lives.
Julia is available by appointment. Please visit our online SCHEDULE PAGE to make your appointment with Julia.
---
Michelle Angelic
PSYCHIC COUNSELOR & REIKI PRACTITIONER
As a psychic counselor Michelle works in partnership with spirit to deliver accurate and respectful messages that can help people positively change the direction of their lives. Michelle's in depth psychic readings open the way for spiritual enlightenment, guidance, clarity and new perspectives on love and life decisions.
Michelle is also a level II Reiki practitioner and energy intuitive. During a Reiki session she draws on her gifts of clairvoyance, clairaudience and claircognizance to gain insight on what is in her client's highest alignm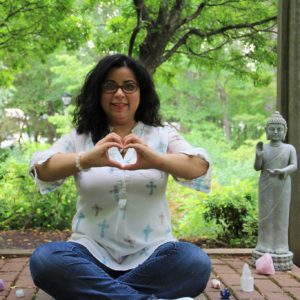 ent. Reiki is an energy modality that promotes stress reduction and deep relaxation to activate the natural process of the client's body to restore physical and emotional wellbeing.
Beyond psychic counseling and energy healing, Michelle is also an ordained minister. She provides a unique style to various rites of passage, including marriage, baptism and funeral services that adapt and respect all faiths and belief systems.
Michelle is available by appointment. Please visit our online SCHEDULE PAGE to make your appointment with Michelle.
---
Danielle Burnham
ART THERAPIST & YOGA INSTRUCTOR
Danielle Burnham, MA, ATR-BC, RYT, has been providing services in the field of mental health and wellness for 20 years with varied populations and settings. In 1993, Danielle earned her BA in Fine Arts from Rutgers, shortly followed by her MA in Art Therapy from Hahnemann University in 1997. She went on to become a registered, board certified art therapist in 2000 (she is currently applying for her LPC in New Jersey). In 2013, inspired by her own positive, uplifting experiences she had p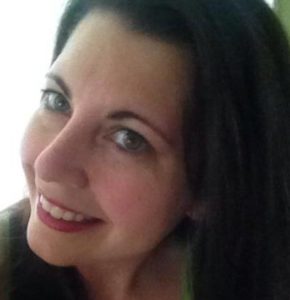 racticing yoga, meditation and mindfulness, Danielle went on to earn her 200 hour yoga teacher certification at Yogawood. She felt that these practices integrated into her current treatment milieu of art and verbal therapy would greatly benefit her clientele. She has observed much success utilizing this integrative approach. Danielle's passion for wellness drives her to continually explore and educate herself through attending workshops and lectures. She welcomes all therapeutic experiences, but truly relishes working with those who are challenged by anxiety and depression. On a personal note, Danielle takes great pride in being a mom of two and a wife. She is an avid cyclist, hiker and yogi. She feels her best self being in the great outdoors. She loves teaching yoga, cooking, and doing things that are both creative and nurturing, but above all spending time with her family and friends.
Danielle is not yet available for online scheduling. Check back soon to see Danielle's availability!
---
Virginia Batson
MASSAGE THERAPIST
Virginia seeks to build nurturing, supportive partnerships with her clients. She customizes each session for you and the state of your body in that moment: attending to new and old disturbances in the muscles and fascia, heightening the mind-body connection, and enhancing your wellbeing with self-care and stretching suggestions. She draws from many techniques, including Swedish Massage, Deep Tissue Therapy, and Active Isolated Stretching, as well as Tui Na, Cupping, and Gua Sha from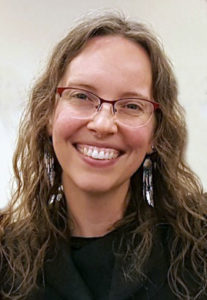 Traditional Chinese Medicine.
Virginia graduated from the Lourdes Institute of Wholistic Studies in 2016. She has been a dancer since early childhood, has studied yoga for many years, and is currently a guest teacher of ballet and modern dance at Cooper River Ballet in Collingswood. After receiving her MFA in Book Arts/Printmaking from The University of the Arts, Virginia kept an active visual art practice, worked in education, and coordinated the Philadelphia Open Studio Tours. Virginia maintains an active interest in holistic health and led the West Jersey/Philadelphia chapter of the Holistic Moms Network from 2010-2015.
Virginia offers 60, 75 & 90 minute Integrative Massage sessions by appointment Monday and Thursday evenings and Saturday mornings. Please visit our online SCHEDULE PAGE to make your appointment with Virginia.